This article has been adapted from a SARE news release published on July 27, 2023, by Sean McGovern.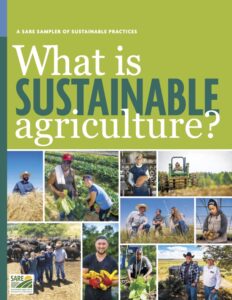 SARE's newly revised What is Sustainable Agriculture? publication provides a primer to practices that can help farmers and ranchers improve the sustainability of any complex, integrated production and marketing system.
Download or order your free print copy of What is Sustainable Agriculture? at www.sare.org/what-is-sustainable-agriculture or by calling (301) 779–1007.